BHIM Mobile Payment App Launched: As per the announcement made on Friday by India's current Prime Minister, Narendra Modi promoting digital money transaction throughout India, an app was launched based on Unified Payment Interface (UPI) which is called as BHIM (The Bharat Interface for Money) and developed by the National Payments Corporation of India (NCPI).
Also Read: How to Protect Apps with Fingerprint Scanner on Samsung SmartPhones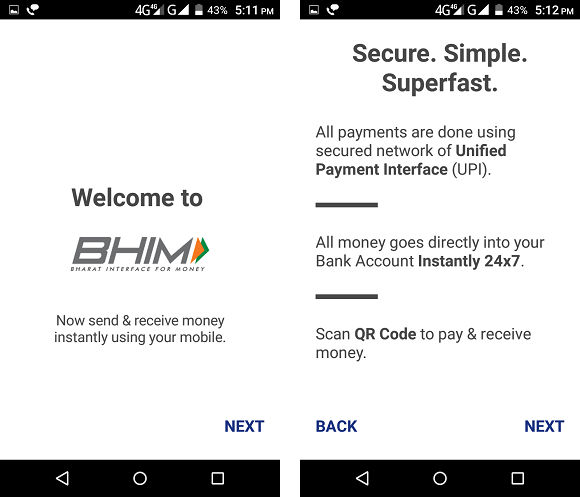 BHIM Mobile Payment App Launched
Good News for Android Users
Good News to all the Android phone users is, BHIM Mobile Payment App is already available on Google Play Store and easy to download with an application size of 1.90 MB (updated Dec 30, 2016) which saves space compared to other mobile banking apps and it is handy for many users. An iOS version will be launched soon. BHIM is easily compatible with other UPI apps and bank accounts as well.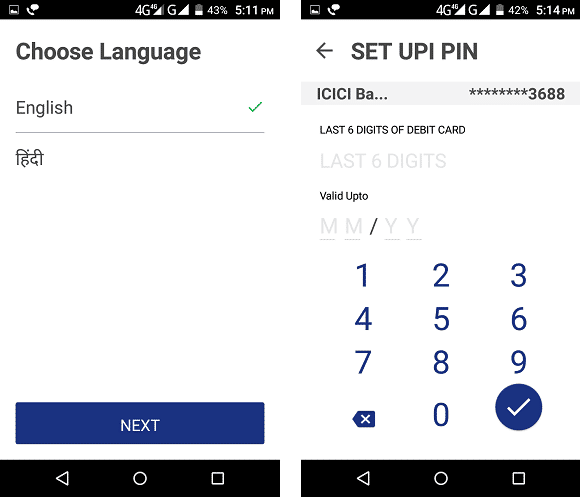 BHIM Mobile Payment App Mission
The aim of this BHIM Mobile Payment App is, to save time in transferring money from one account to other and additional benefit is making cashless payment to Merchants, send or receive money from friends, family, and customers through a mobile number or payment address. You can also send money to non-UPI supported banks using IFSC and MMID. Money can be collected by sending a request and reverse payments if required.
Also Read: How to Password Lock Apps On Android Hexlock App
How to install BHIM Mobile Payment App
Download it from Google Store and launch the app.
Select the language of your choice and you will see the Welcome page.
Tap 'Next' and click on 'Let's get started'
Verify the Mobile Number which will send out an automated message.
Create a 4-digit passcode and confirm it.
Select your bank and the bank account for the transactions.
Also Read: Top 30 Best Free Movie Apps for Android & iOS Users 2016
You are done and ready to use your BHIM Mobile Payment App!
Your mobile number is your payment address (PA). You will need this every time you transact which is very simple to remember as compared to a unique ID provided by Banks. The default UPI address is your mobile number@upi (9XXXXXXXX9@upi). You can create your own UPI address later.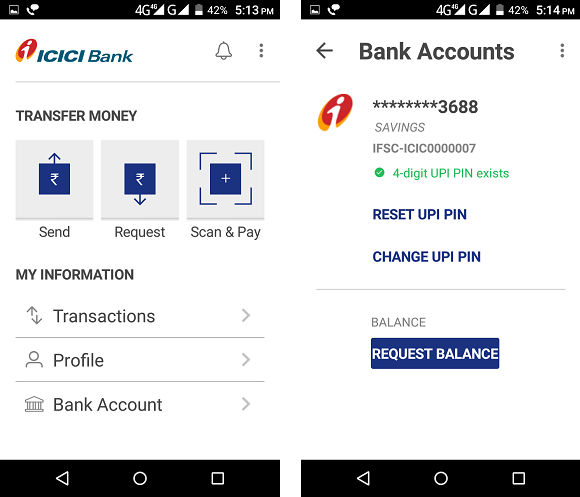 Use of the BHIM Mobile Payment App
Send or Request Money.
Scan & Pay
View transactions
Check profile and add Payment Address
View Bank account details, reset UPI PIN and change UPI PIN
Also Read: Droid Explorer – Android Task Manager
Special Features of BHIM Mobile Payment App
You can change the bank account details to another bank account by tapping the 3 dots on top right corner and proceed. Select your bank name and bank account for the transaction.
This app works 24×7 and 365 days for your daily use and can work without active internet connection. You can use this app by dialing *99# from any mobile and follow the instructions to check your balance and transaction details.
Maximum transaction Limit: 10000 per transaction and 20000 per day.
Also Read: How To Optimize PDF eBook File For Android Mobile Devices
NOTE: Payments can also be accepted from bank accounts linked to Aadhar ID now this payment will be accepted by Merchants by using 'Aadhar Pay' app.  All they need is a smartphone and a Finger Print reader for Rs. 2000 (This is distributed for FREE under 'Aadhar Pilot Project'.